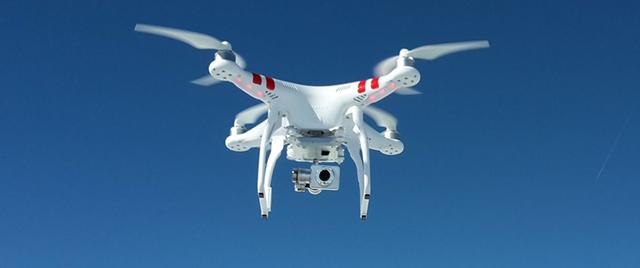 Drones are currently being used in many applications, including inspecting pipelines and tanks and detecting methane leaks and seeps. Money is being saved. Resources are being discovered. But, behind the use of most drones and unmanned aerial vehicles (UAVs) is the issue of safely and legally operating beyond the visual line of sight (BVLOS). Jim Cieplak talks about his work with Harris Corporation and BVLOS solutions.
Q: What is your name and your relationship to UAVs and drones?
A: My name is Jim Cieplak, and I am responsible for business development and strategy for Harris Corporation's Commercial UAS (unmanned aircraft systems) Solutions business. My background in aviation stretches over nearly 30 years helping to bring surveillance and air traffic management solutions to the National Airspace System. In addition, I am licensed both as a commercial pilot and a UAS pilot. In my current role, I work with customers to support deployment of UAS in their everyday business operations, with a particular focus on beyond-visual-line-of-sight (BVLOS) operations.
Q: What are some current applications of UAVs and drones that you're involved with?
A: One of the most exciting aspects of my Harris job is that I get to work with pioneering companies at the forefront of using UAS in business operations. My first project was to explore the deployment of UAVs for inspection of the Alyeska Pipeline in Alaska. We were involved in determining the communications and navigation technologies that enable BVLOS operations in extreme conditions.
Q: What are some of the new applications and uses?
A: Businesses are finding innovative new roles for UAS such as observation tools for tracking livestock or wildlife, monitoring environmental pollution, traffic patterns, etc. Clearly, UAVs are also going to have a growing role as a transportation technology—whether shipping medicine to remote locations, delivering packages to your door, or operating as flying taxis of the future. The level of experimentation we see is extraordinary.