Two months after a Colorado home exploded near an Anadarko well, the reverberations are still rattling the oil industry, driving down driller shares and raising fears of a regulatory backlash.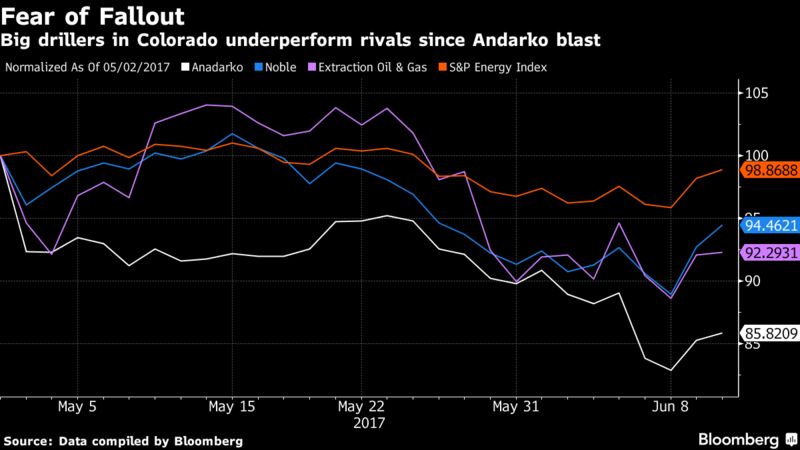 The 17 April blast, which killed two people and injured a third, was followed a month later by a second deadly explosion at an Anadarko oil tank in the state. The incidents have revived calls to restrict drilling near populated areas within Colorado's rich Niobrara shale formation, the fourth-most productive shale basin in the US. They have also spurred the state to order new inspections around thousands of oil and natural gas wells.
While the repercussions aren't expected to kill off operations in Colorado, they could raise costs for an industry already walking a financial tightrope, with oil prices down 14% this year. Since 2 May, when authorities publicly tied Anadarko to the home explosion, company shares have lost about 14%, while the S&P 500 Energy Index is down less than 1%.
"Something like that will be remembered," said Joe Ryan, an environmental engineering professor at the University of Colorado at Boulder who studies the industry. "Even if statistically it's infrequent, that may be the kind of thing that pushes the public to say, 'we have to see improvement.'"
Other drillers active in Colorado have also seen their shares slide, with Extraction Oil and Gas falling 8% and Noble Energy down almost 5%.